Greetings! We are Turtle WoW, a RP/PVE Vanilla WoW server. We do our best to provide a unique WoW experience to those players who love questing, community, and everything to do with PvE. We want this to be a stress free, rush free, fun, and inclusive place to play the game we all love! Our goal is to maintain a long lasting, friendly community, which will stay together for several years.
Join Forces: Become a Diplomat
General Drakkisath has been defeated, but this has only been the beginning of the problems that the residents of Azeroth are going to face from now on... Many are the voices that want to leave behind banal battles and join forces, finally, to survive the dangers that threaten the world. Those brave heroes who desire to be united, may become diplomats speaking with Karn Deepeye in Orgrimmar or Tarun Swifteagle in Stormwind.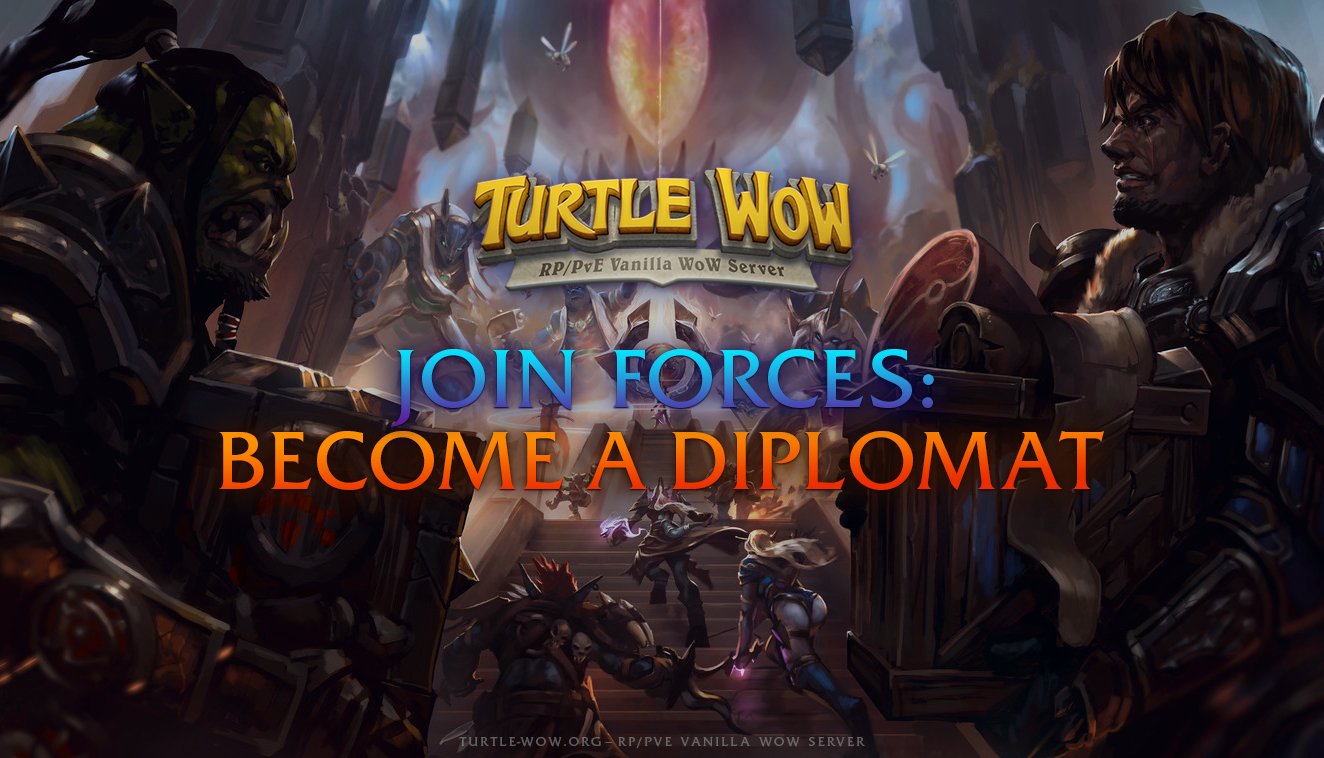 Gurubashi Arena: Bloody Tournament
Blood and Honor, Turtles! Now's your chance to smash the faces of any opponents you choose: friends, allies, enemies, even your party's healer. Join the fray, get cool rewards for murdering friends and enemies in the Battle Ring, where you will experience a bonus x5 honor gaining! There, you will earn [Bloody Coins] for slaying your opponents. You can exchange them for buffs, experience, item or reputation of any major city of your choice.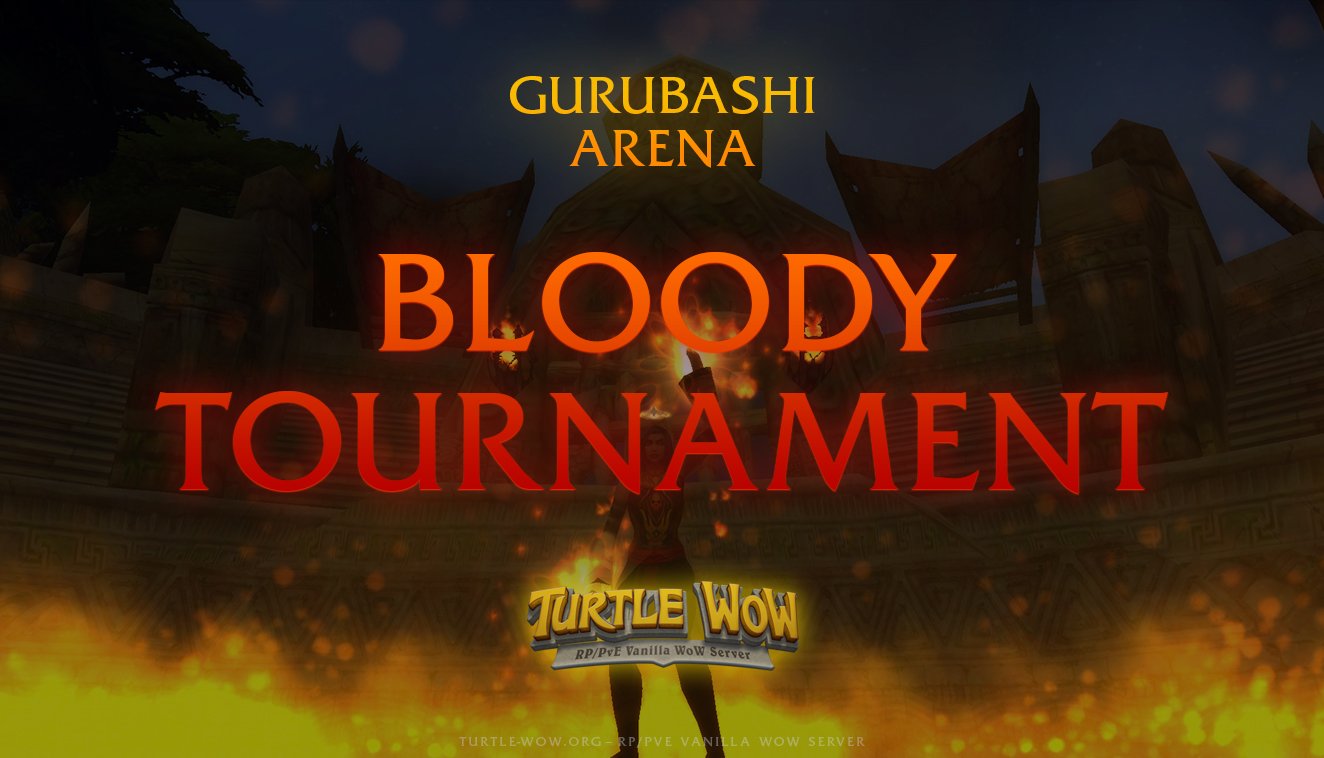 Sands of Time #03: Dishonorable Ranks
Greetings! For killing low level players or civilians, players will now be ranked negatively. We have added these dishonorable ranks: Dishonored, Exiled, Outlaw, Pariah. Have fun and be evil!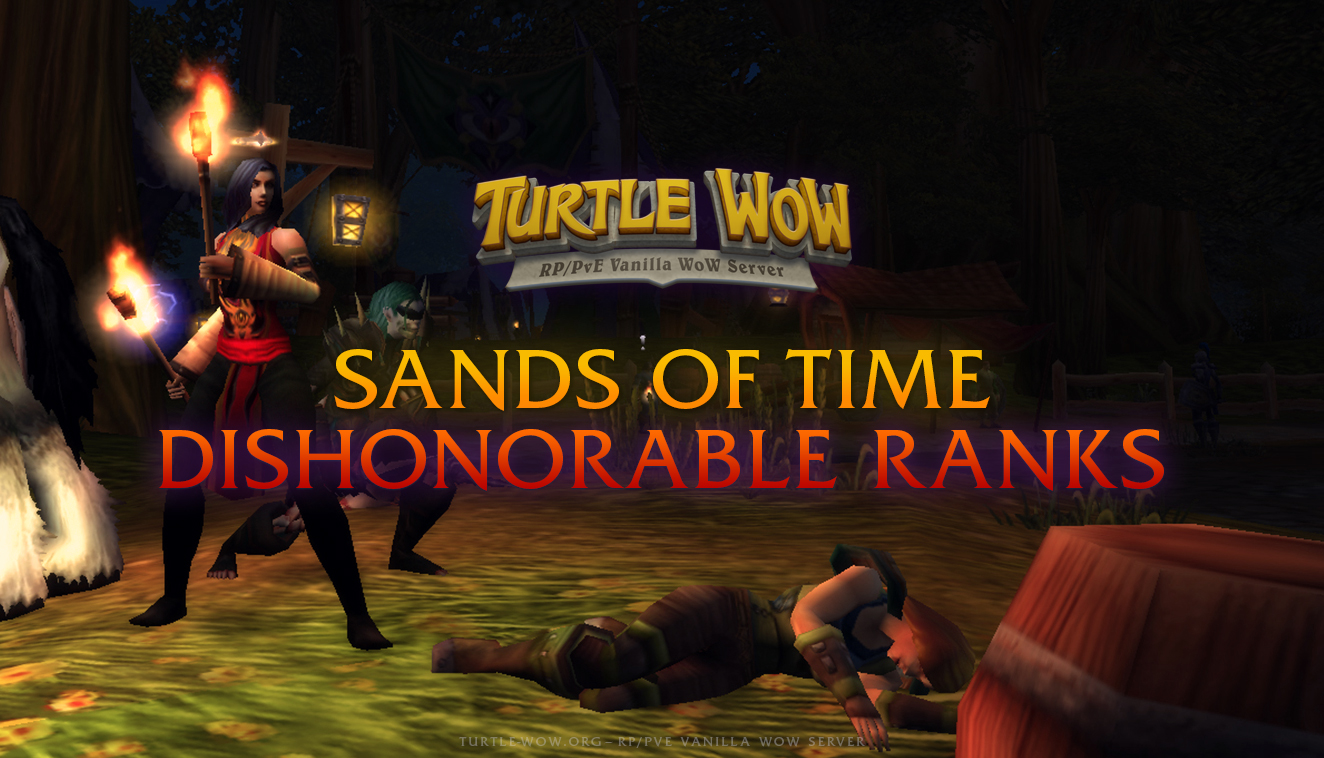 Sands of Time #02: Khadgar's Unlocking
Greetings! Did you know, that a long time ago, Mages were able to learn a spell created by the powerful Khadgar, called Khadgar's Unlocking? They were able to manipulate locks using some special keys and their magical powers.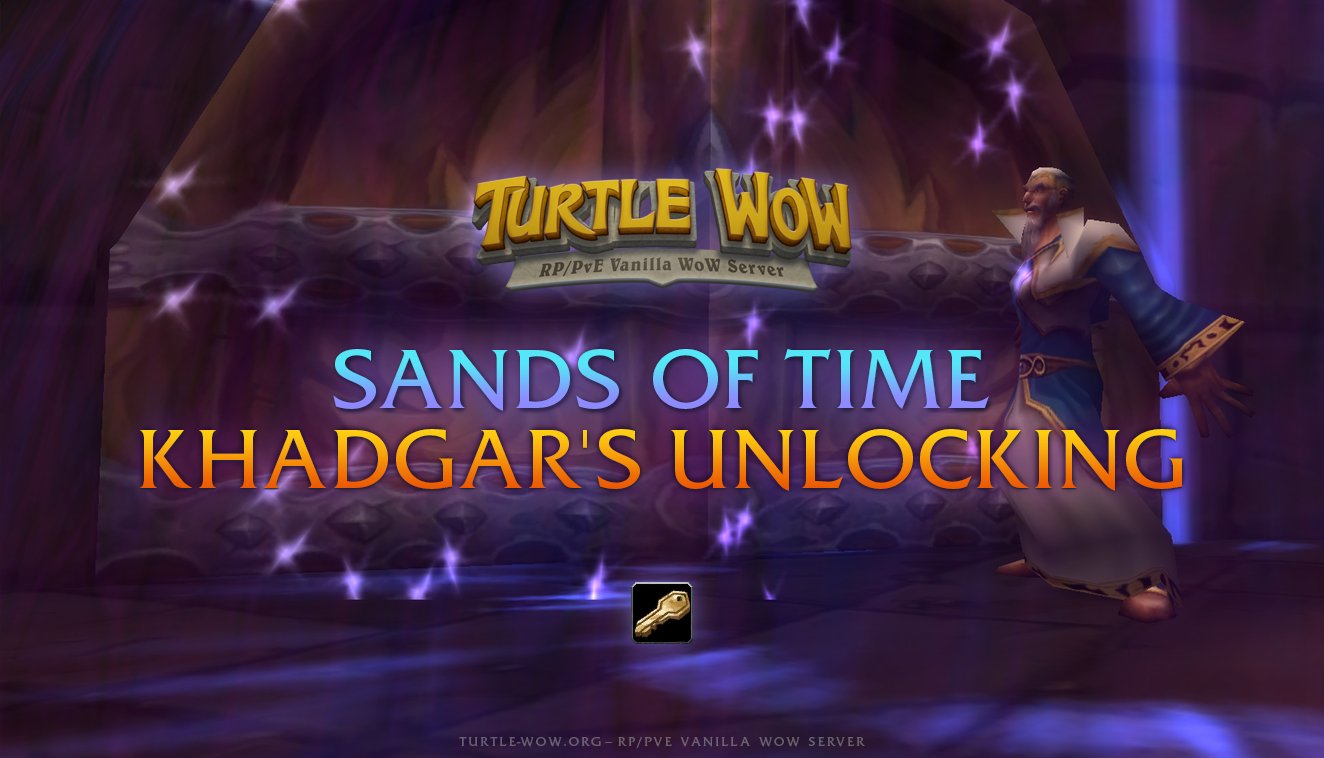 Sands of Time #01: Disguise
Continuing with the uniqueness of Turtle WoW, we have initiated a series of updates called Sands of Time, in which we plan to bring back to life cut content from the original game. Visit our forums to discover the first one and remember to clear your WDB folder!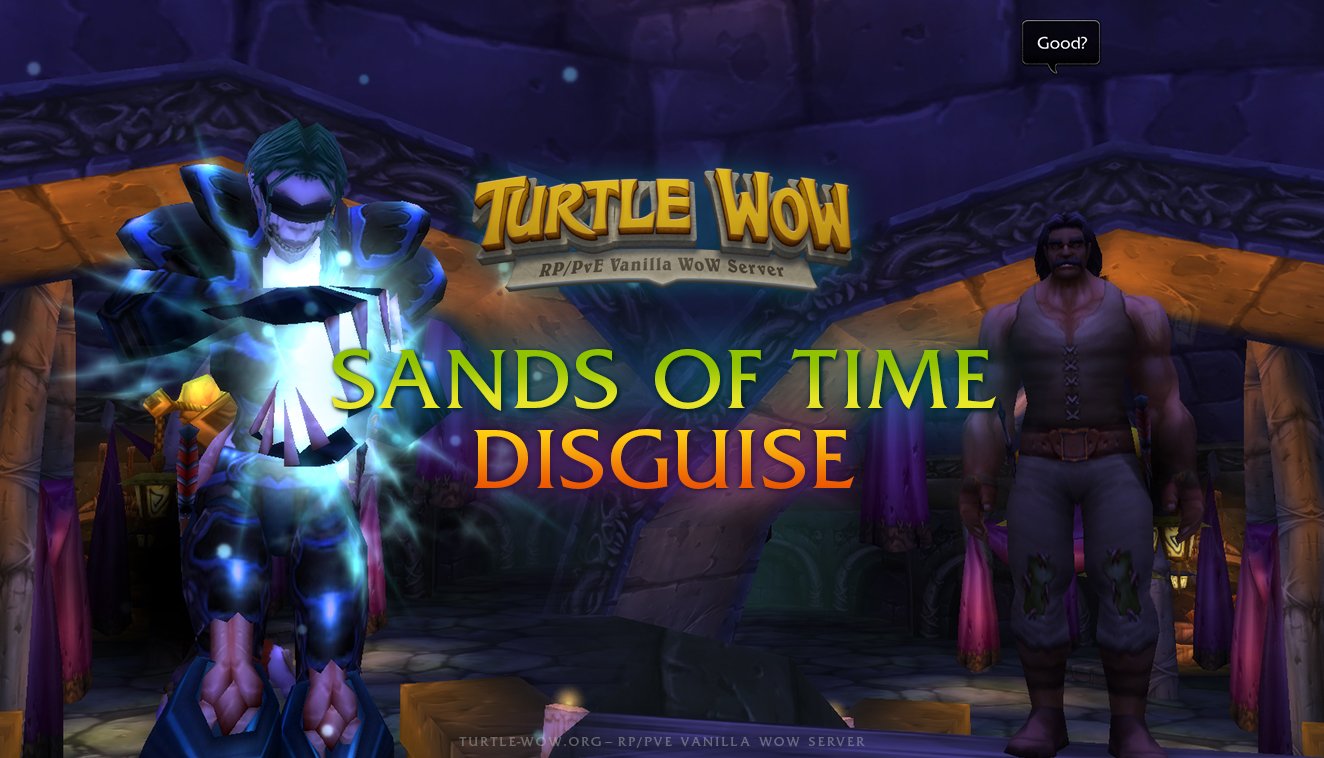 Help! Lots of small grumpy Moonkins left their warm cozy shelters and made a sneaky heist on all the Winter Veil presents we stored in our secret location! Catch them all and help us collect the lost gift boxes!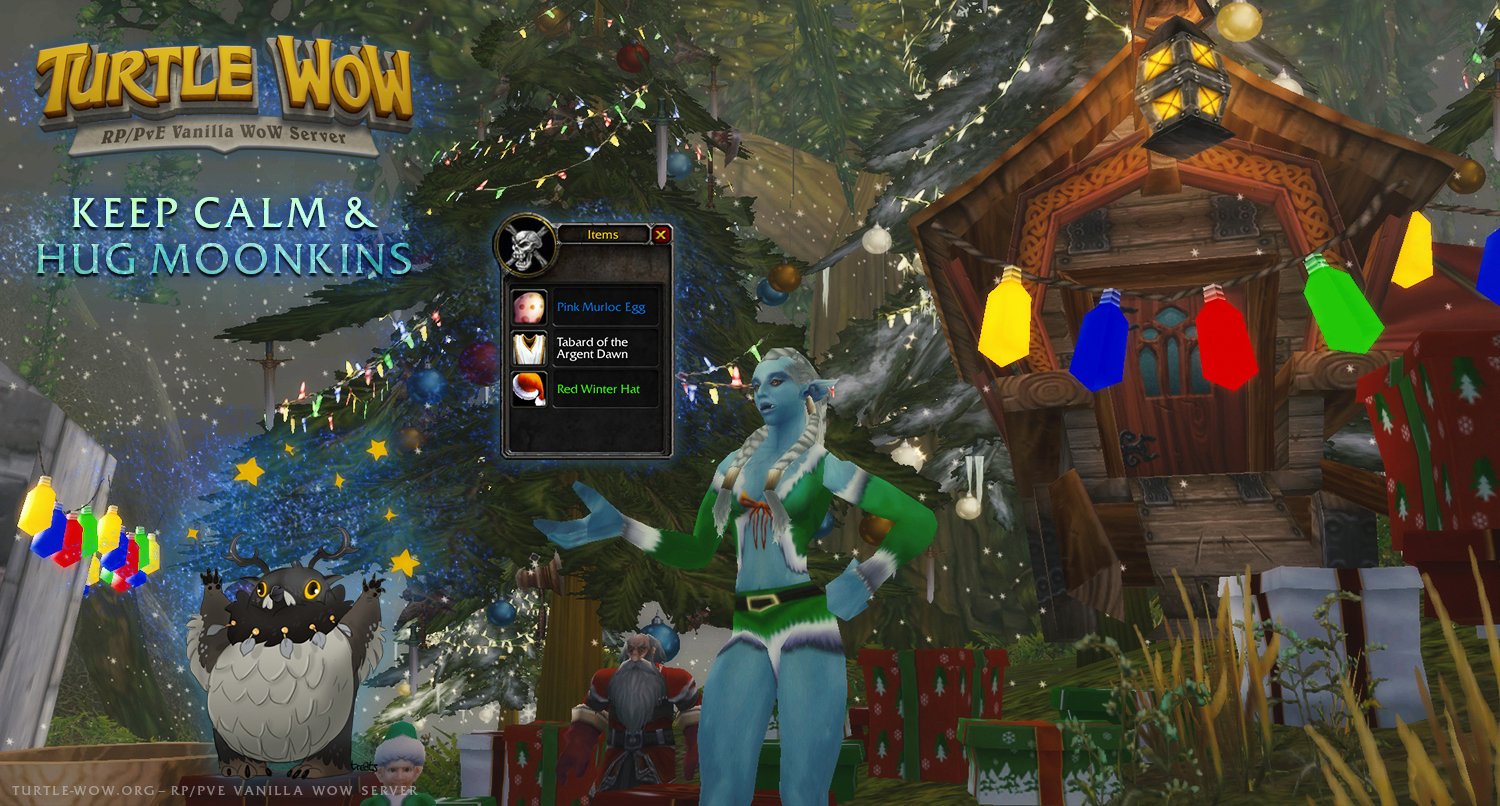 Illegal Shipment of Dragons from Pandaria
Greetings! We have found an illegal shipment of dragons from Pandaria. We can't handle all of them, so we thought that our most veteran adventurers could take care of them. 🐉 If you haven't been in game for two weeks or more, you'll find it in any mailbox waiting to be opened!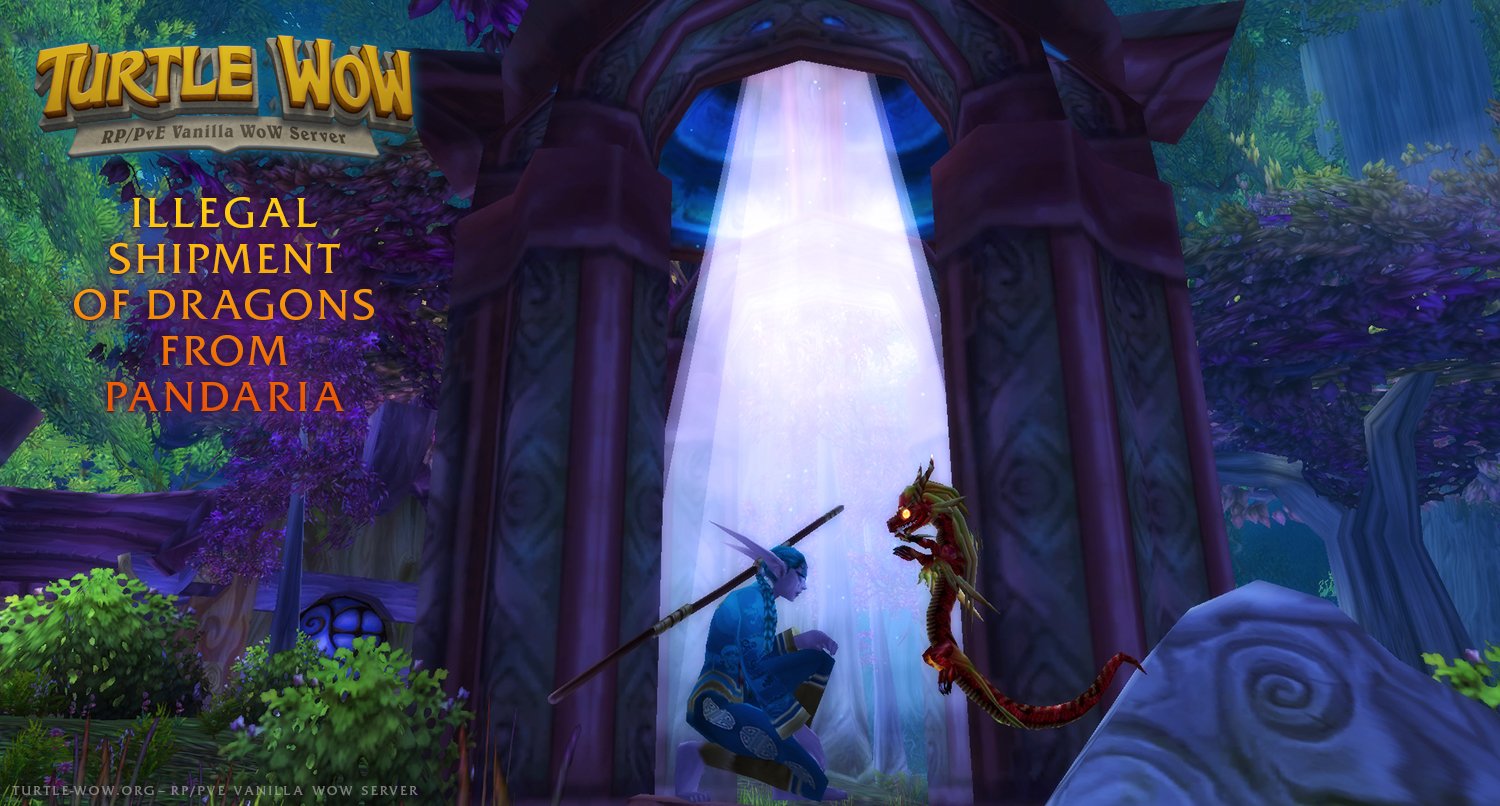 Greetings! It's been 10 days since the launch of our lovely, cozy realm! While you were slowly leveling away, we were slowly closing your bug reports from our tracker! Here is what we achieved together: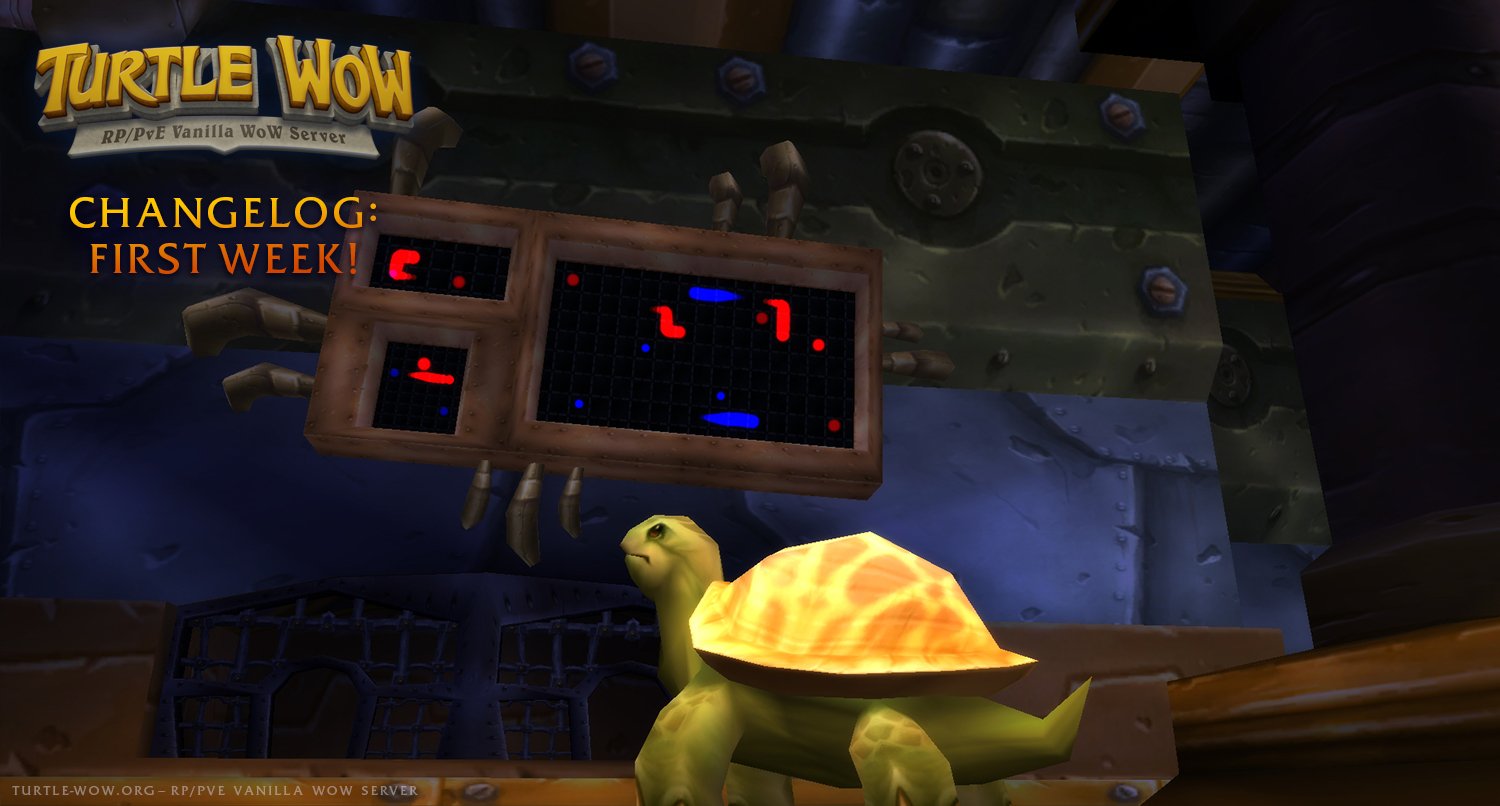 We would like to share our community post! Introduce your character and join your new adventure.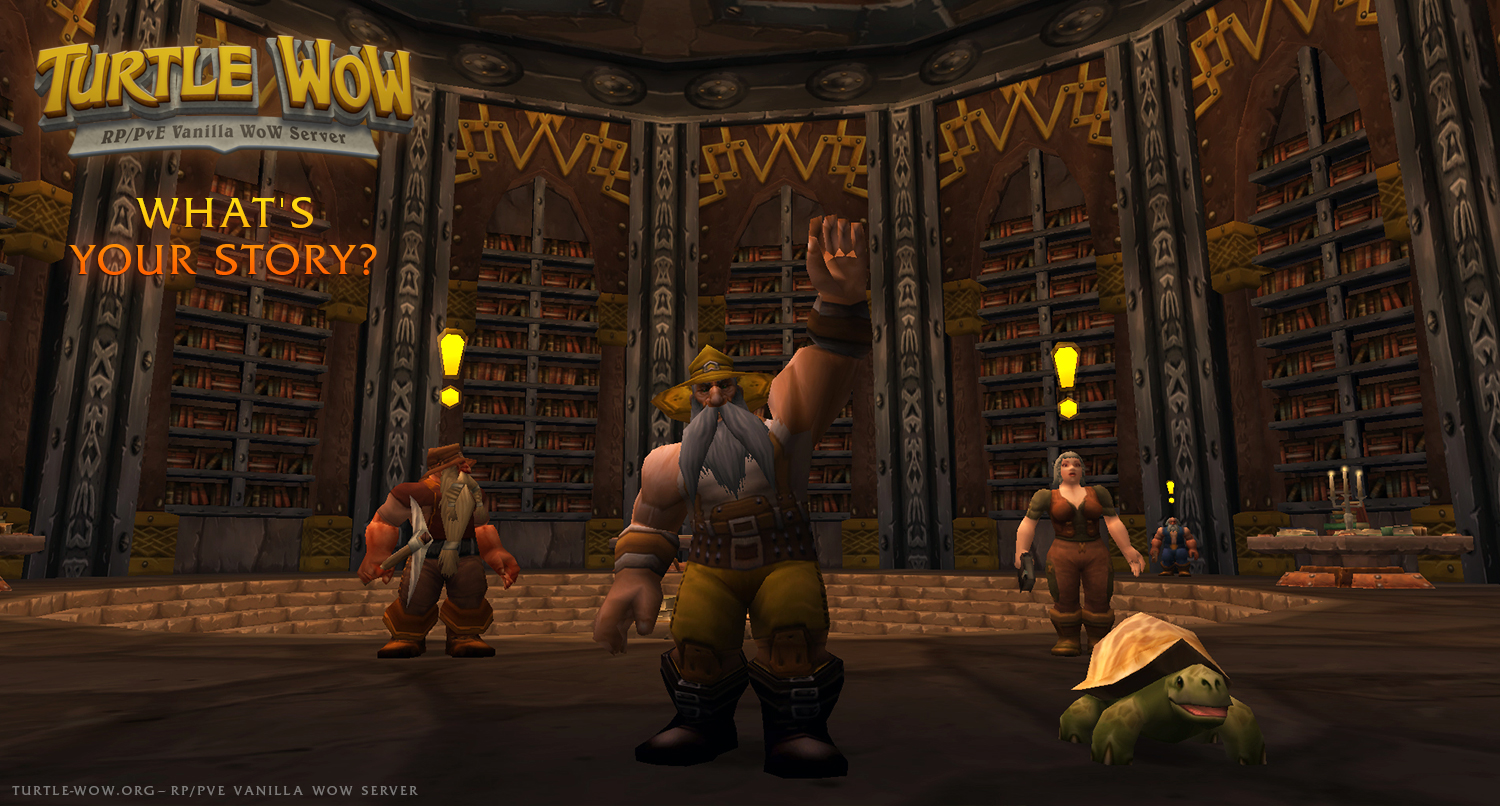 Duck and Cover, the Night is Dark and Full of Turtles!
Greetings! We've had such an overwhelming response to our launch video from dedicated WoW players, thank you so much! We're extremely excited to launch our RP/PvE realm on October 6th. Turtle WoW is hosting a "Ask Us Anything" on our Forums before we launch, check it out!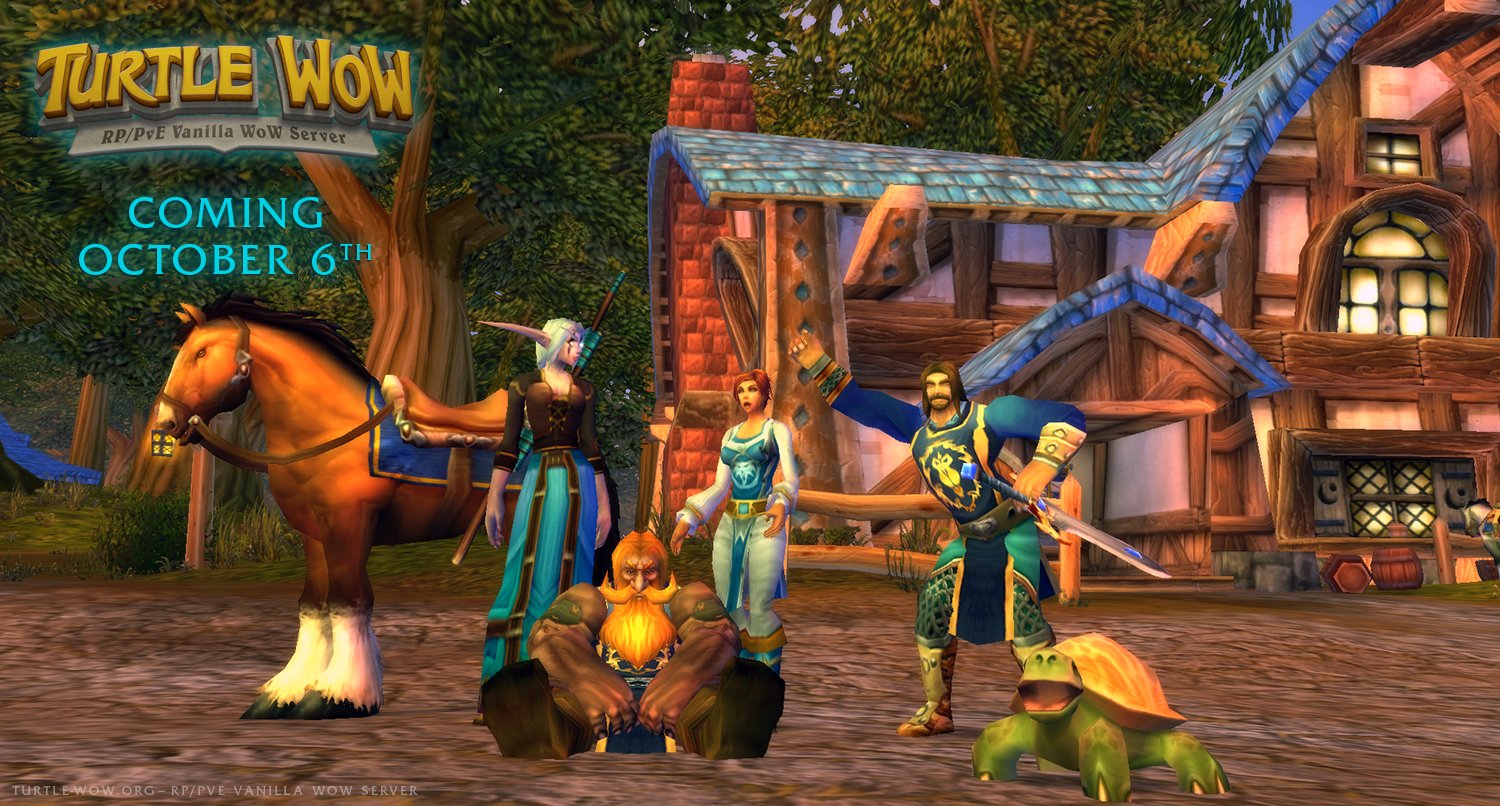 It's better to quest and die than never to have quested at all.